The MSPA Asia Pacific 13th ANNUAL Conference Beijing China 2017
EVENT : MSPA Asia Pacific 13th Annual Conference
DATE: 15-17 November 2017
VENUE: GRAND HYATT BEIJING ORIENTAL PLAZA
THEME: MYSTERY SHOPPING - THE WINNING EDGE
Experience all this and more at our annual conference. It's more than just an event; it's a game-changer. You'll be joining the most respected providers in the industry, plus all of the industry's best vendors and technology providers … all together, all in one place. And our educational session address the skill sets you need as your business faces new demands.

Book your place today for this valuable, powerful collaboration … an unrivalled mix of people and perspectives, all focused on our industry's most critical issues.
To confirm your seat download the conference registration form and send to Anu Mehta mspa-ap@mysteryshop.org
Various Sponsorship opportunities available for the MSPA-AP 13th Annual Conference contact Anu Mehta for more information.
SPEAKERS : We are proud to present a preview to the esteemed panel of SPEAKERS, we have a mix of speakers from all over the world and from all walks of life for the MSPA AP 13th Annual Conference in Beijing 15 - 17 November 2017.
One of the best team of speakers sharing their perspectives and knowledge about the conference theme 'MYSTERY SHOPPING THE WINNING EDGE'.
KEY NOTE SPEAKER:
HARRIS MUSTAFA
CEO H&N CONSULTING LLC.
USA
Harris has 39 years in the US retail sector. Last 15 years he had held senior management/corporate officer positions with a proven track record of improving corporate profits through business strategy development and implementation. He has extensive experience in strategy, product development, operations, international product sourcing, international business development, merchandise planning, inventory management and managing large organizations both domestically and internationally
TOPIC OF PRESENTATION: "THE IMPACT OF TECHNOLOGY ON COMMERCE AND ON MYSTERY SHOPPING".
The key objectives of the session are: In the last decade or so the most prominent disrupter in commerce has been Technology. The world of commerce is and has been undergoing a transformation. These are not small adjustments. rather these are transformational changes that are rewriting the rules of conventional wisdom. In the presentation we will discover what is the nature of these radical changes? What impact are these having on business including Mystery Shopping?
Let's get up to speed on these evolution's and transformations to figure out how our behaviour needs to adapt to stay relevant in this fast changing world.
HANS SMITH
FOUNDER MYSTERY REVIEW BV
THE NETHERLANDS
Hans Smith founder & majority shareholder of Mystery Review BV, one of the leading Mystery Shopping organizations in The Netherlands. He is an inspiring business consultant. As 'Chief Experience Officer' he leads profit- and non-profit organizations in maximizing their customer, client, guest or patient experiences. Hans worked 6 years as operations manager and trainer for the Disney Company. Disney provided him with the bases in creating high level experiences and even more important how to exceed expectations every day again. As professional he keeps investing in how to keep the Winning Edge!
TOPIC OF PRESENTATION: NEW ERA: Mystery Shopping and the Significance Economy, BEYOND THE CUSTOMER EXPERIENCE!
The key objectives of the session are: Surprise your clients! Be a Winning Edge business partner and prepare yourself and them for the NEW economy! The 'Significance' Economy! Opportunities to exceed the Customers Experiences for 2020! We are stepping into a great, inspiring new era, the era of the Significance Economy. Until this moment touching customers emotions by positively triggering their senses in all possible ways is key. That's the way to indulge them in the current Experience Economy. The new generation wants more, they are hungry for Significance.
Hans will to explore with the audience the possibilities of this new era of Significance. What can you expect, how can you prepare and more important how can you be 'awesome' for your clients and give them the WINNING EDGE to connect with the new generation of customers, clients and guests.
CLAIRE BOSCQ SCOTT
DIRECTOR - THE BUSY QUEEN BEE
CHANNEL ISLANDS
Claire is a Business Strategist she brings a powerful, positive feminine energy into her business, specialising in Customer Experience and rapport building. Guiding individuals and corporates through their career journey, balancing workforce energies, empowering them to make the necessary changes in order to be successful. Having run her own Mystery Shopping company for the last 8 years, she is now a Global Franchisor. Claire empowers aspiring entrepreneurs the tools and support to become the owner of their own Mystery Shopping and Customer Experience Franchise. So they can inspire their local businesses to be successful by putting their customers in the middle of everything they do, ultimately helping their communities to thrive by delivering exceptional customer experience.
TOPIC OF PRESENTATION: THE ADDED VALUE OF MYSTERY SHOPPING'
Key objectives of the session: Mystery Shopping is only step 4 of your Customers' delivery of exceptional customer experience. From mapping the customer journey to training but also nurturing loyalty, Claire will show you how to add value to your customers following Mystery Shopping with 10 steps your customers should follow in order to deliver exceptional customer service. We must guide and advice our customers and add value at every level.
LUCAS PENG
CEO - PEAK HOSPITALTY INTERNATIONAL LTD
HONG KONG
Peak Hospitality specializes in the design, development and delivery of training programs and offers a blended-learning solution with on-line learning. It provides quality performance benchmarking and mystery call /shop service for the hospitality industry. Lucas' career spans 30 years of industry experience in hotel marketing and central reservations systems technology as well as call center operations. Lucas is a well-known personality in the hospitality industry in the region and has been invited to speak and as a panellist at several established regional forums and conferences,. He is a guest lecturer under the Professor for The Day program at School of Hotel & Tourism Management, The Hong Kong Polytechnic University and a Registered Coordinator for the COPC®-2000 Standard for Call Center Operations.
TOPIC OF PRESENTATION: DARE TO EXCEL–RAISING THE BAR IN MYSTERY SHOPPING
The key objectives of the session are: Mystery Shopping in Hospitality Industry, Service Quality, Bench Marking- Service Touch Points & SOP Compliance-Impact on revenue. All this explained with Case Studies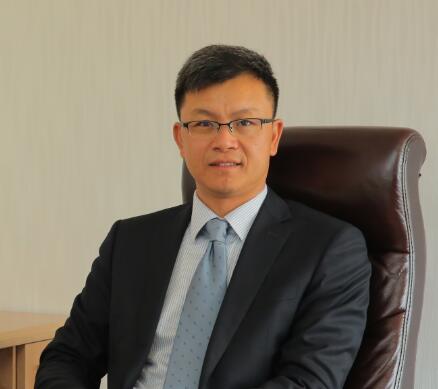 WILLIAM HU
MANAGING DIRECTOR YOUPLUS MARKETING RESEARCH
CHINA
William Hu, a MBA graduates in China Xiamen University in 2000, has over 17 years of experience in Market Research and mainly works on Mystery Shopping. With deep acquaintance and rich experience in China market, William is the first mover and practitioner in the Chinese domestic brands of gas station, banks and hotel industries, and is one of China's most senior professionals in the field. Ten year ago, he founded YouPlus Market Research Company and served as the chairman and general manager. As one of a leading brand company in China, YouPlus has been focusing on Mystery Shopping and Customer Satisfaction Research. Its business covers various industries, such as gas station, automobile, bank, luxury, catering and luxury. William has led his firm's turnover to an average of more than 30% a year since it was established.
TOPIC OF PRESENTATION: THE CHINESE CHARACTERISTICS OF THE MYSTERY SHOPPING PROJECT LED BY CULTURAL DIFFERENCES BETWEEN CHINESE AND WESTERN CULTURES.
The key Objective of the Presentation: - The presentation will mainly illustrate the client demands, mystery shopper recruitment, project training and report demands on mystery shopping project with Chinese Characteristic
ADRAIN BARBU
theCONULTANTS
ROMANIA
SHOPPERS, is a leader into the Romanian market since 2008, having more than 50% market share in the last 7 years. He has been a speaker since 1998, in Romania & Internationally. Got the best feedback of the audience in the last 5 conferences. Adrian can adapt a topic about how to build a No 1 team in your market, starting from recruitment and going through induction, mentoring and motivation.
TOPIC OF PRESENTATION: BUILD YOUR BUSINESS ON STRATEGY & EMOTIONS AND LEAD THE MARKET
The Key Objectives of the Presentation: In his presentation he would like to offer a mixed presentation, to show very precise strategic and tactical tools that can help a company to Win, and along with it the soft side of the business, how to handlecustomer emotions and build relationship.
He will share a beautiful real story about 12 years of success which ended with a succesful exit, but also a journey inside the customer emotions.
RAJEEV PATHAK
GENERAL MANAGER SIX SIGMA & LEARNING SERVICES, ITC HOTELS
INDIA
ITC Hotels India was the first hotel chain to focus on process improvement through Six Sigma. In his capacity as General; Manager, Six Sigma spearheaded many path breaking process excellence projects leading to exceptional customer experience and cost savings.
TOPIC OF PRESENTATION: MYSTERY SHOPPING A LEARNING & BENCH MARKING TOOL
The Key objectives of the presentation: In his presentation Rajeev will dwell upon how Mystery Shopping industry can help hotels improve customer experience. He will show the use of Mystery Shopping as a training tool and also how it helps hotels benchmark and contemporize customer offering and brand standards.